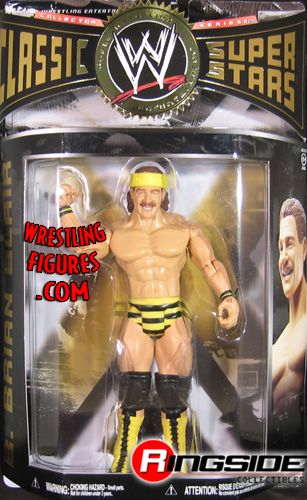 Dave "Herb" Meltzer reports that former Killer Bee, B. Brian Blair got drunk & tried to murderlize his sons last weekend:
"Brian Blair, 52, spent Father's Day in jail in Hillsborough County after a domestic dispute when he was arrested on charges that he punched both of his sons early in the morning....blah blah blah....The report said that Blair pushed his 17-year-old son Brett in the chest. According to the report, when his son tried to walk away, Brian punched him in the face with a closed fist, leaving a red mark that caused swelling, and then put him in a choke hold. Police deputies then said Blair let go of Brett and grabbed his 12-year-old son, Bradley, by the throat, and punched him on the top of his head, leaving a lump. When deputies arrived, they saw the bruising of both sons faces and they both said it was their father who did it."


Since this was so close to the two year anniversary of Benoit himself Benoiting his family, there's no word on whether or not this was some sort of weird tribute to the greatest Canadian grappler in pro wres history or if it was some kind of crazy coincidence...or just drunken horseplay. "Jumpin'" Jim Brunzell could not be reached, but I'm guessing he got some texts that night containing Blair's physical address.